McGill Center Luncheon Focuses on Home Weatherization 
On May 19, we returned to Fort Smith's Elizabeth McGill Center to host another Community Luncheon. It was a lively and informative event! Thirty or so local residents, including Climate League Volunteers, enjoyed a full meal, conversation, and even spontaneous dancing. They also engaged with special guest Kathy Allen, Director of Weatherization at the Crawford Sebastian County Development Council (CSCDC). Ms. Allen was invited to the Luncheon by Climate League Volunteer Ruthie McRae to discuss the nuts and bolts of CSCDC's weatherization program.
"This was an interesting and informative conversation.  It really allowed people who weren't familiar with the services offered through CSCDC to get an in-depth understanding of what CSCDC does and what it takes to get assistance. This was a good example of meeting people where they are at.  This collaboration between the Climate League, CSCDC, and the McGill Center is a perfect example of how different agencies can work together to inform the people who really need it."– McGill Center Director and Climate League Board Member Herbie McGill.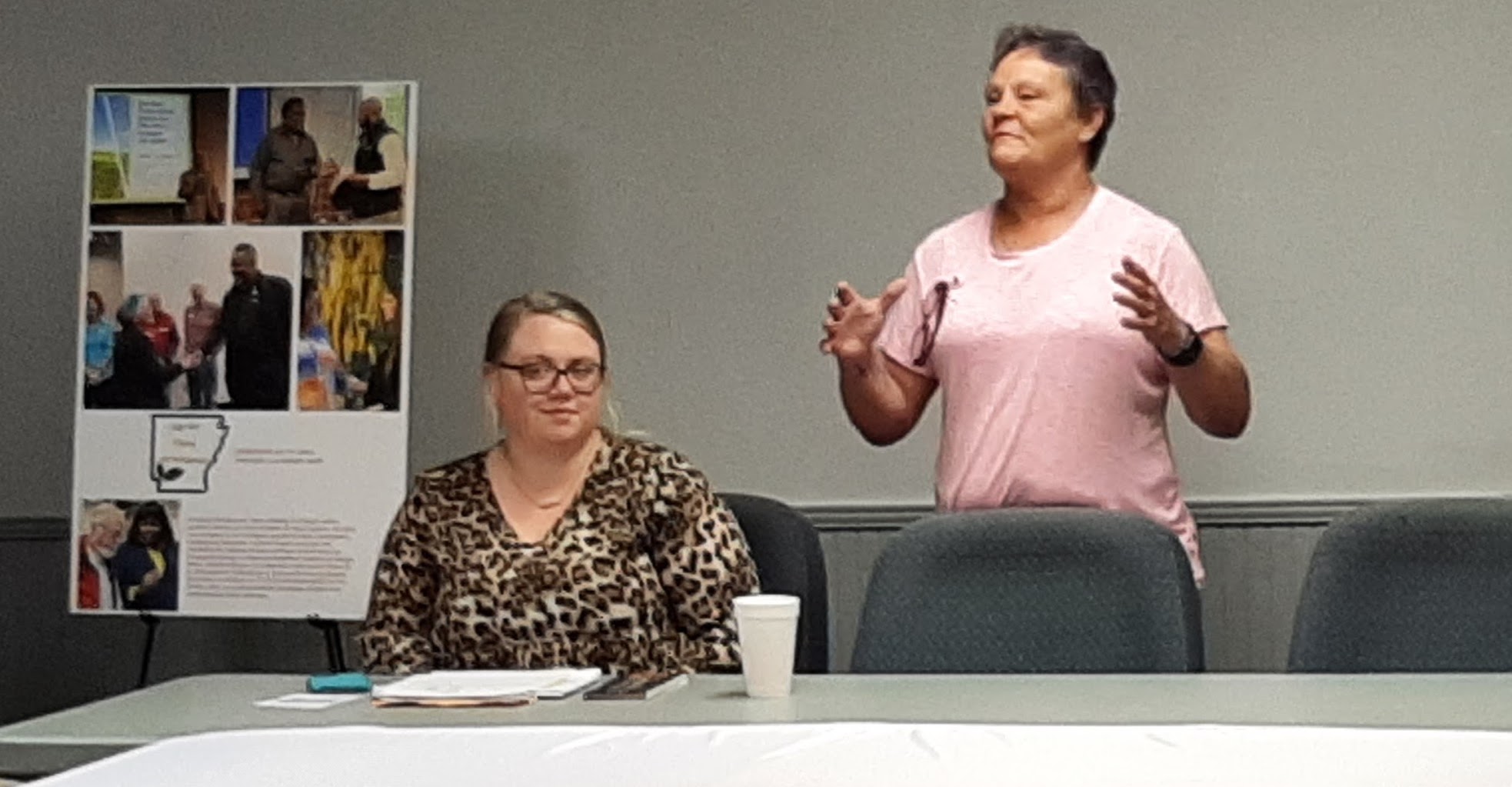 Weatherization Presentation (above)
Conversations at the McGill Center (below)