Climate League Welcomes Two New Board Members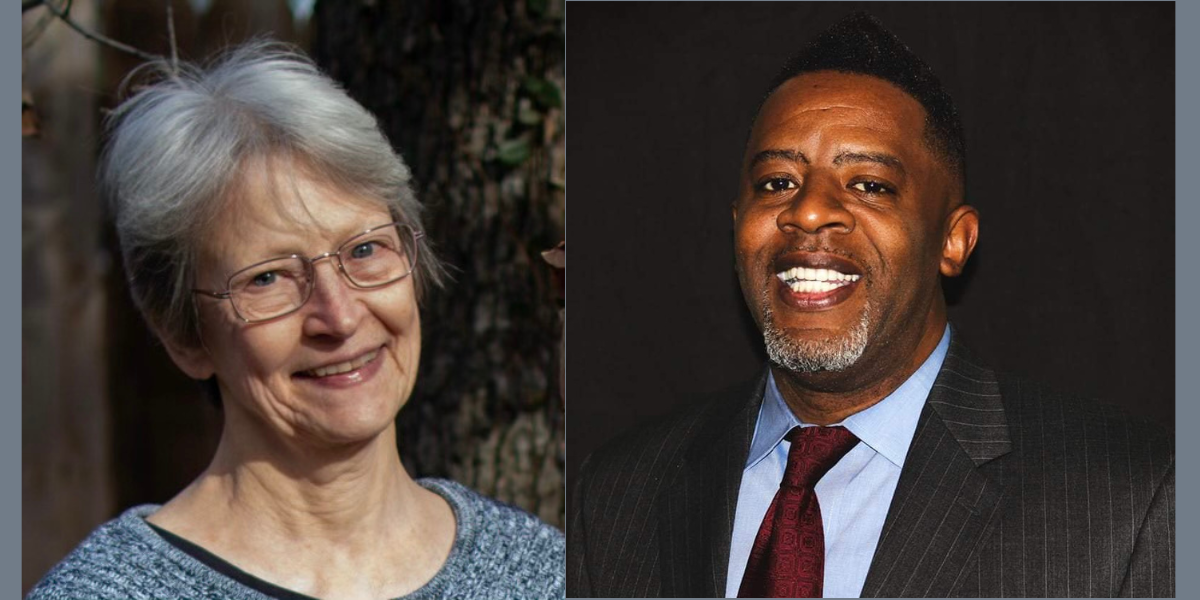 The Arkansas Climate League is delighted to announce that Jo Elsken and Corey White have joined the Arkansas Climate League Board.  These two dynamic individuals share a passion for expanding green energy access and have deep roots in the Fort Smith community.  
Corey White is the owner and founder of Hatco Solar.   A graduate of Fort Smith's Northside High School and a University of Arkansas Fort Smith attendee, he whole-heartedly believes that solar-powered energy is the future.   Corey loves helping clients find the solar energy solution that meets their needs.  In his free time, he can be found exploring new alternative energies, attending car shows, doing charitable community work, spending time in the woods with his dog, and enjoying quality time with friends and family – including his grandmother for whom Hatco Solar is named.  
Jo Elsken earned a B.S. from Our Lady of Holy Cross College and an MLA from Arkansas Tech University.  She served as an educator for over forty years, including two decades at Fort Smith's Southside High School, where she taught stagecraft, debate, communications and theater.  After "retiring", she volunteered as a theater instructor at Trinity Junior High School for five years.  In addition to volunteering with the Climate League, she serves as the Citizens' Climate Lobby Fort Smith chapter leader and devotes time to Keep Fort Smith Beautiful, including presenting a "Waste Warrior" program to Fort Smith 4th graders.  A researcher, team-builder and seeker of compromise and common ground, she is a regular at city council meetings.