Let's Talk About a Just Energy Transition
On Wednesday, November 17, 2021 The Climate League hosted an online discussion focussed on the why, what  and how of climate justice and the shift away from fossil fuels.   Panelist Dr. Paulette Meikle (UAFS Fort Smith Associate Dean/League Board Member),  Joanna Person-Michener (Arkansas licensed climate-informed therapist ) and Shelley Buonaiuto (Artist/League Board Member) anchored the discussion and took questions from the zoom audience. 
 This online gathering was initiated by Shelley Buonaiuto after reading  Shalanda H. Baker's book Revolutionary Power.  
"I was first drawn to Dr. Shalanda Baker because she can describe the intersection of racism and climate change.  In Revolutionary Power she analyzes the impact of our energy system on marginalized communities as well as how transitioning from centralized to distributed energy holds promise to dismantle the legacy of racism and oppression. This legacy impacts all of us, as the white middle and lower classes are also exploited, and our environment degraded, through the division of the so-called races. We can and must build a strong interracial and interclass coalition to combat the economic exploitation leading to environmental devastation." – Shelley Buonaiuto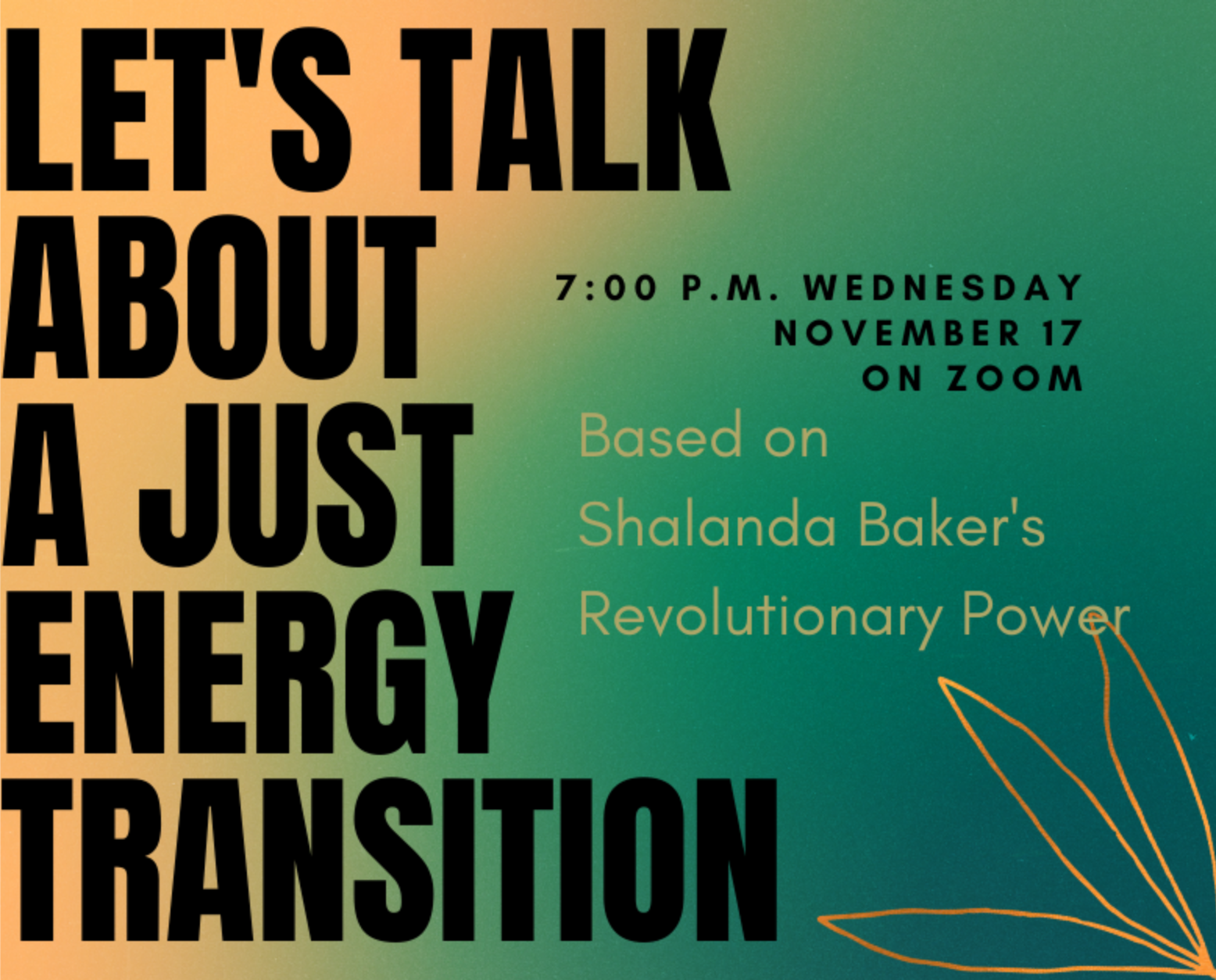 Photo of our online planning meeting: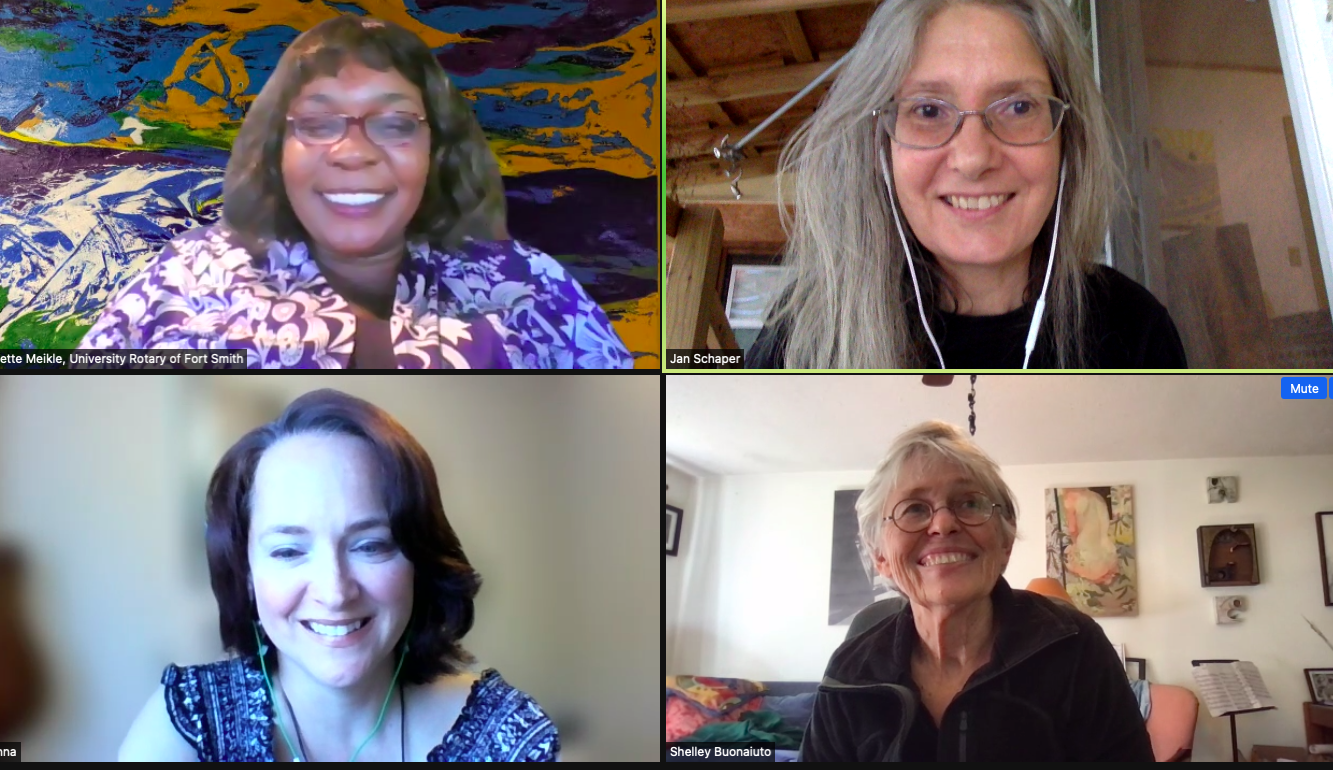 Top Left: Paulette Meikle;   Top Right: Jan Schaper;  Lower Left:  Joanna Pearson-Michener;  Lower Right: Shelley Buonaiuto