We had so much fun!  On the evening of Thursday, October 12th a powerful mix of Arkansans gathered at the home of John and Leah Lane (pictured center) to network, learn about the Climate League's grassroots work and enjoy a gorgeous autumn evening.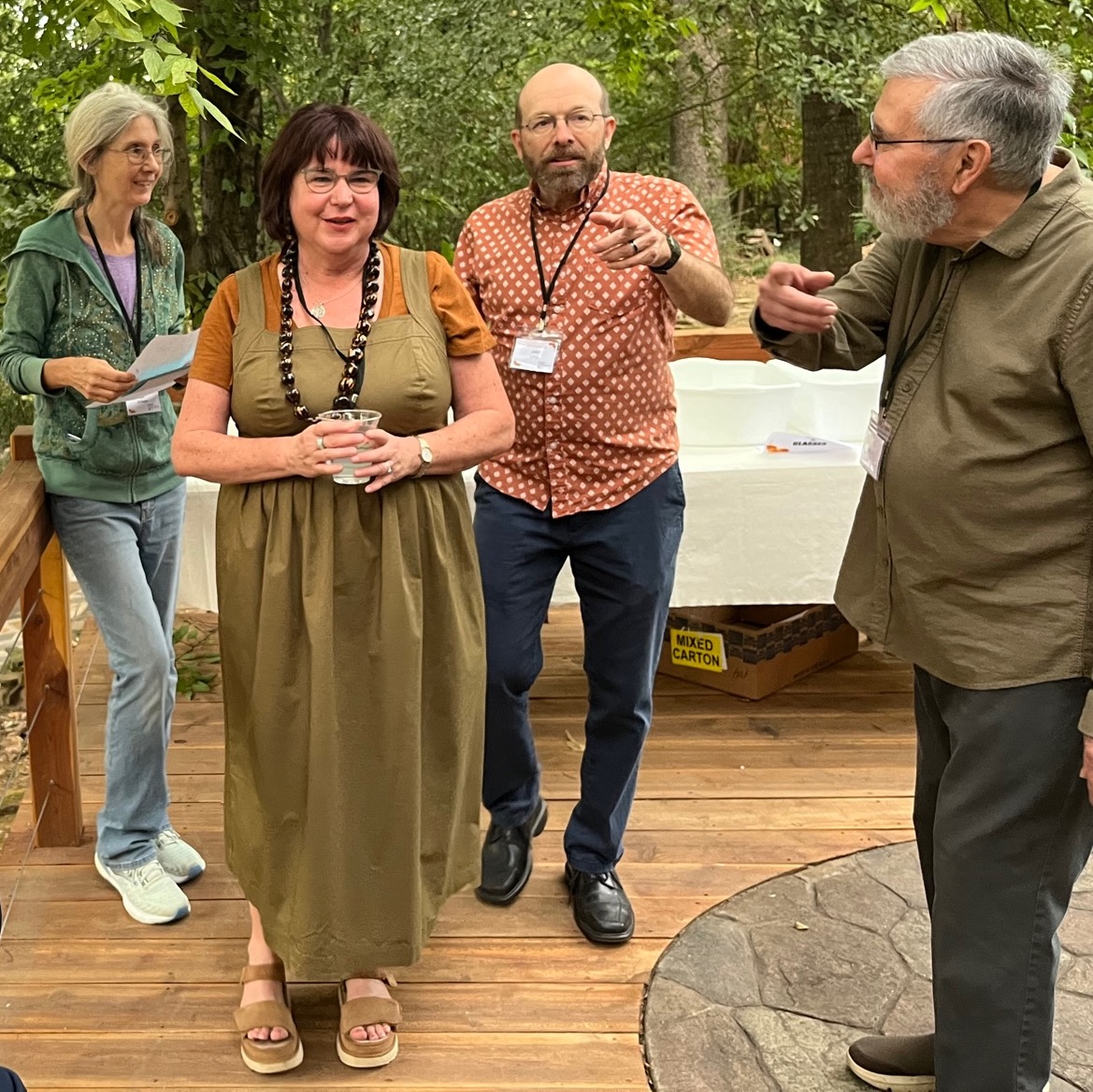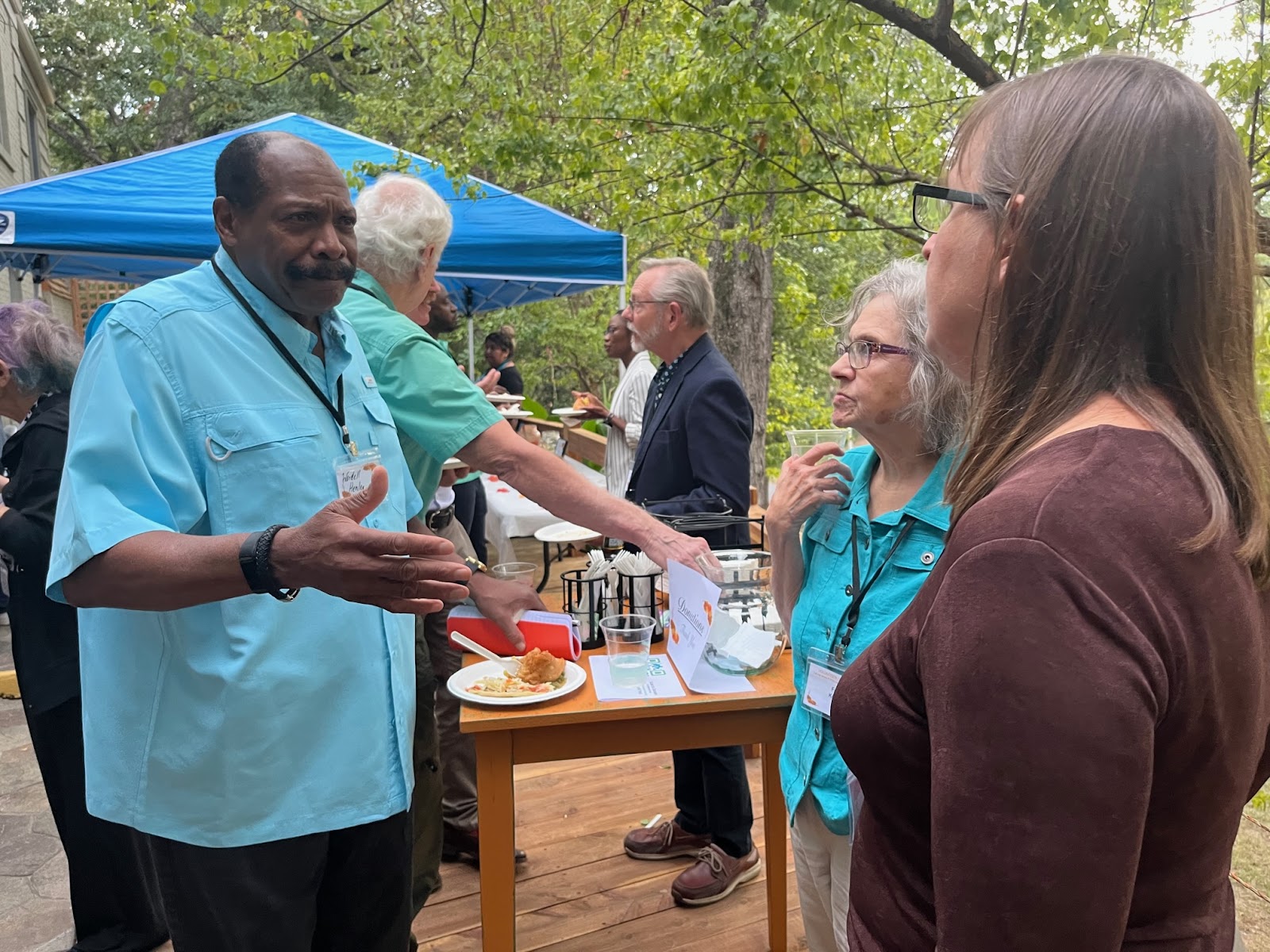 Fort Smith City Directors, solar experts, climate advocates, physicians, faith leaders, non-profit leaders, and all around good folks struck up important conversations about civic engagement, green energy, local needs, and the value of collaboration.  Plus we laughed and chatted about everyday life.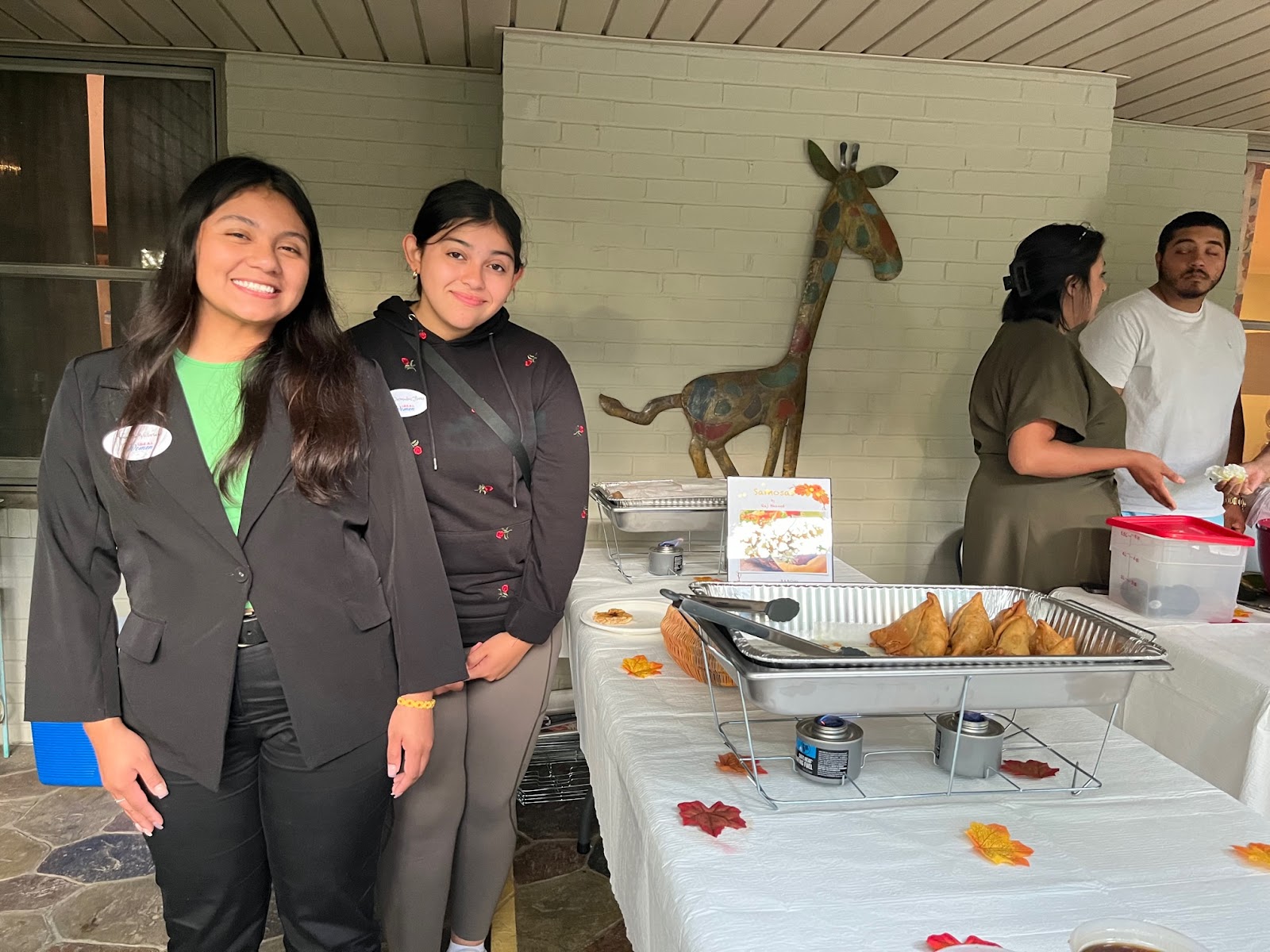 UAFS students Vanessa Victoriano and Fran Bermudez-Flores (pictured) brought their volunteer spirit to the event.  These dynamic young women are focused and intent on making a difference in the world.  So many individuals, businesses, and groups came together to make Autumn Vibes happen.  Check out the list of shout outs on our facebook page.   See the Autumn Vibes photo album here.  Thanks to our photographers Kathy Jarvis, Kim Lovely, and Shelley Buonaiuto.  
A very special thank you to all the Autumn Vibes guests who together contributed over $1535 to our $5000 matching challenge!