RV-GEEP Workshop Oct 2022
On October 20 nearly seventy Arkansans filled the UAFS Economic Development Center for a day of learning and networking at the River Valley Green Energy and Education Workshop. Topics included:  the expansion of solar in Arkansas, energy insecurity in the River Valley, home weatherization, financing solar energy, community solar and more. 
The Workshop was hosted by The Climate League in Association with The UAFS College of Arts and Sciences, College of Business and Industry and Center for Economic Development.  
League volunteer and Workshop planning team member Ruthie McCrae captured the event's mood and bridge-building impact. "The excitement generated from this workshop felt almost electric. It was the first time I felt some real energy and hope that the River Valley wanted to move toward Green Energy. There seemed to be no naysayers among the group which represented a key portion of the River Valley." .
 Fort Smith Vice Mayor Jared Rego, who participated in the breakout session exploring  UAFS and Fort Smith City energy efficiency and clean energy plans and opportunities, posted this about his participation:  "I've really enjoyed representing the City and speaking at the first-ever River Valley Green Energy and Education Workshop. Thanks toThe Bakery District and the UAFS Center for Economic Development for hosting us and to the Arkansas Citizens' Climate League for their work in putting together the program. Thanks as well to Arvest and First National Bank for sponsoring the event."  
 The Workshop Planning Committee was headed by Dr. Paulette Meikle, UAFS Associate Dean and Climate League Board Member.    Shelley Buonaiuto, Jo Elsken, Leah Lane, Herbie McGill, Robert McAfee, Chris McRae, Ruthie McRae, and Jan Schaper rounded out the Committee.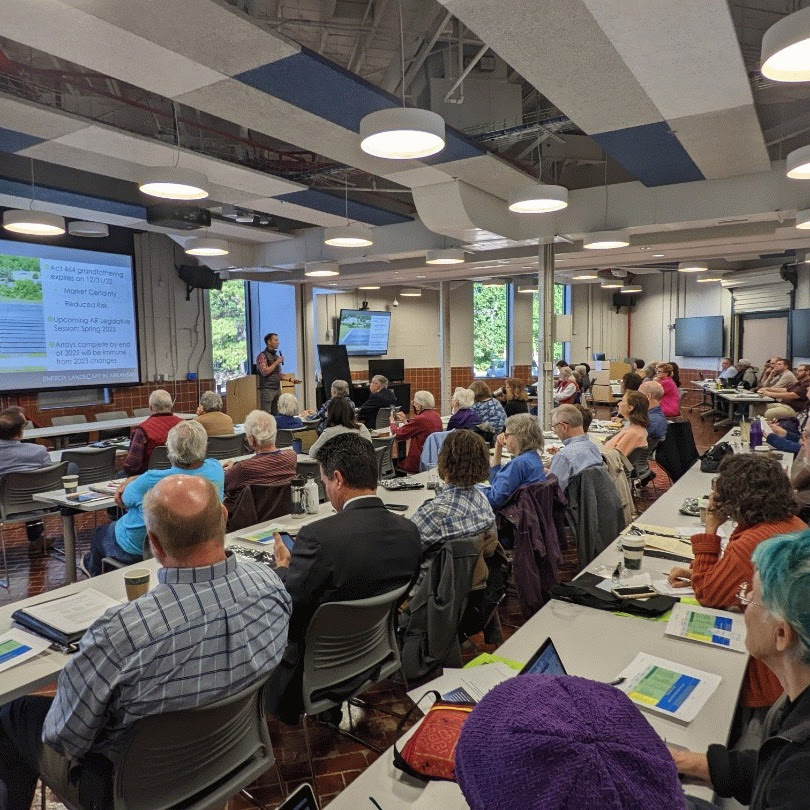 Listening and learning from Keynote Speaker John Coleman of Entegrity Energy Partners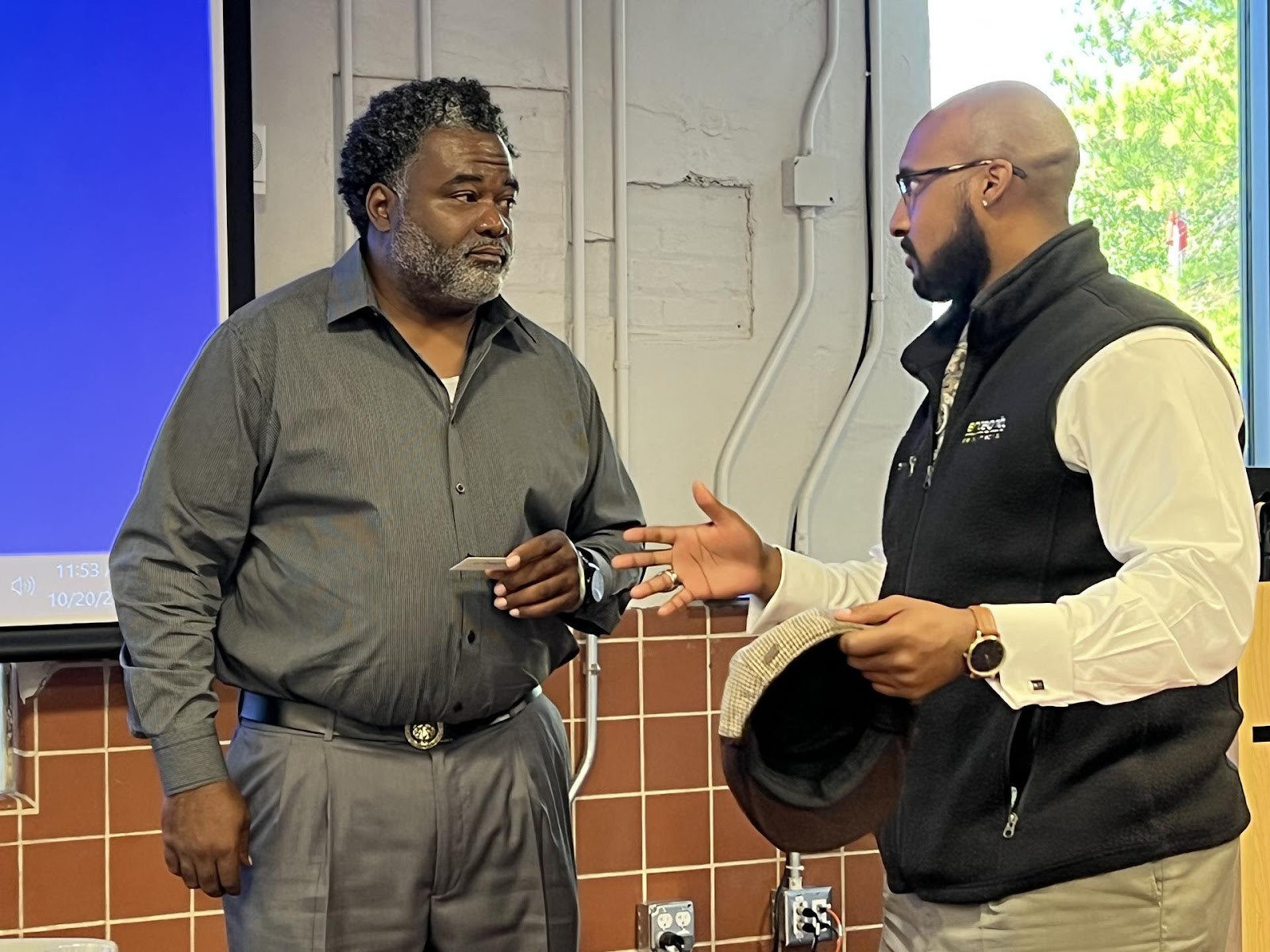 Herbie McGill, Director of Fort Smith's McGill Center (left) speaks with Elston Forte of Entegrity. Mr. McGill co-faciliated the Energy Insecurity Breakout Session and spoke on the Closing Panel.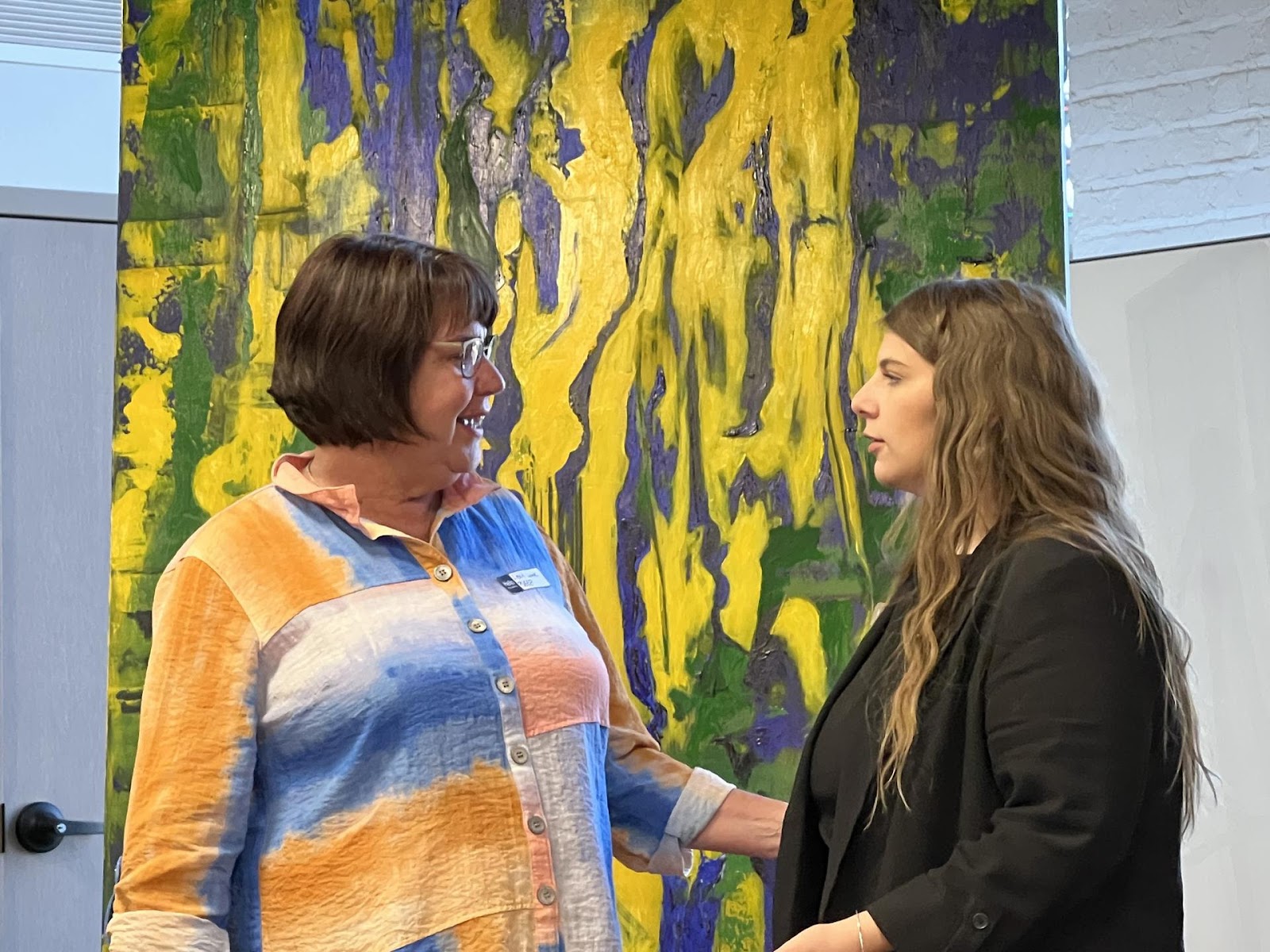 League volunteer Leah Lane speaks with Chelsea Cowan of the Center for Economic Development. Ms Cowan was instrumental in managing the Workshop's registration and other logistical details.